Don't take our word for it. Hear from the industry professionals who love ECP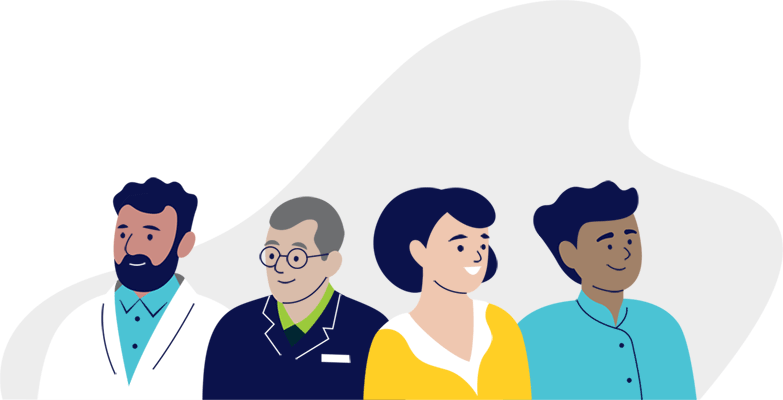 Extraordinary Customer Service
We use ECP for our EHR, our EMAR and most of our clinical applications across our 11 large Assisted Living/Memory Care communities. They are so good to work with and their customer support is extraordinary. I email about once a month over something or other which is usually an upgrade in the software.
Megan James
Director of Health Services, Stellar Senior Living
Remote Access
I would recommend it for any company. It is really nice for multi-building properties that share management teams. Management has an easier time keeping up to date on items, rather than having to go building to building to read nursing notes and get updates.
Damon Frei
Executive Director, Trinity Senior Community
If you can browse the internet, you can use ECP
If you can browse the internet or shop online, you can use ECP. It is easy to teach staff how to use, it is user friendly to customize, pharmacy integration saves valuable nursing time, customer service is excellent. We have been very happy with ECP overall.
Shannon Wilson
CEO/Director of Nursing, Marcella Manor LLC
Countless Improvements
The program is cost-effective, especially compared to competition. It is used at a variety of LTC locations through our pharmacies- 5 bed group homes to 100+ bed assisted living facilities. The ECP staff are incredibly helpful and friendly. There has been minimal downtime and countless improvements made since I've been involved with the program.
Dan Mueller
IS Specialist, Hometown Pharmacy
An all inclusive approach to charting in long term care
I am very happy that system was created by someone who actually understands what we need in a charting system for a long term care facility. It is user friendly, it follows our regs, it covers all of our charting needs and it evolves to meet the new needs that arise.
Nicole Silta
Administrator, Autumn's Promise Assisted Living
Easy To Use
Our pharmacy is able to integrate with our system. For pharmacy review they have access to our information and are able to obtain the information they need. It is so very easy to use. I get staff who are not familiar with computer systems and have little to no issues with the program.
Brenda Mroczynski
Facility Manager, Anna's Healthcare
Great Value
This is a very good, user-friendly and affordable product that has great value for the cost and good customer support. The software continues to improve and be updated per what we were promised. This is our 3rd. software in 3 years and is by far the best and a keeper.
Nathan Knowles
Administrator, Heritage Assisted Living, Inc.
Greatly Helps Centralize Medication Management & ADLs
I've been using the ECP for little over a year. The system has greatly help centralize our medication management and ADLs. More importantly, it builds care plans with ease and translate easily into TAR and MAR that can be printed out for staff. Good value for the money.
Christopher Zambakari
Group Home Owner, The Zambakari Advisory, LLC
Click, Review and Save
Anytime I contact ECP for assistance they are always willing to help in whatever way possible. Everyone has been very cordial.
I love the ease of use. Orders enter the system, you click, review and save. Its that simple. Passing meds is set up by time. Can't really think of anything that I like the least
Marie Felts
Medical Records Specialist, Mallatt's Homecare Pharmacy
Like what you're reading?