Case Study: Creative Community Living Services (CCLS)
Improving quality of care through assessments and reports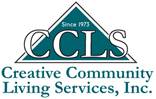 Organization Name:
Creative Community Living Services (CCLS)


Main Contributor:
Kristy J Baum, MSN RN
Chief Nursing Officer


Organization Type:
IDD

Organization Description:
CCLS establishes individualized community support that will preserve and enhance the dignity and rights of individuals with developmental disabilities by providing spaces to promote independence and growth.
Prior to utilizing ECP to its maximum potential, some of our assessments and communication remained in paper charts. It was difficult to complete audit assessments and the quality of care to our clients.
ECP has helped greatly to ensure compliance and quality of care for our clients. Specifically, Matt Goetz and I have bi-weekly meetings to address pending items and improve processes. Matt also has been available to my team members for priority concerns and rectification either through email or telephone.
ECP has given CCLS the capability to generate and implement a variety of assessments, including but not limited to, an updated efficient care plan matrix, body assessments, wandering and elopement risk assessments, Braden scale assessments, psychotropic medication reviews and monthly medication cart/cabinet reviews. After assessments are completed, I have ECP set up for staff to receive an email ahead of time when assessments are due. In addition, when Incident Reports are filed, ECP alerts are set up to go to the indicated team members in real time, so items are followed in a timely manner. ECP has given me the opportunity to complete audits in real time and improve a variety of processes.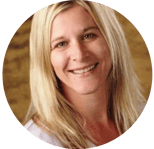 "ECP has worked with us, shown us and developed tools to enhance the quality of care for our clients and enhance communication throughout our team."