"This Health IT Module is 2015 Edition compliant and has been certified by an ONC-ACB in accordance with the applicable certification criteria adopted by the Secretary of Health and Human Services. This certification does not represent an endorsement by the U.S. Department of Health and Human Services."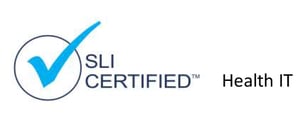 Certification Information
Developer Name: Extended Care Professional, LLC
Product Name: ECP
Version: 8.0
Certification number: 15.05.05.3086.ECP1.08.00.0.210514
Certification date: May 14, 2021
Criteria certified:
170.315(g)(4) Quality Management System
170.315(g)(5) Accessibility-Centered Design
170.315(d)(12) Encrypt Authentication Credentials

ECP safeguards authentication credentials using a one-way secure hashing algorithm including salting that is compliant with Federal Information Processing Standards (FIPS).

170.315(d)(13) Multi-Factor Authentication

Use Cases: ECP supports multi-factor authentication for all users who are granted access by requiring a user-specific login & password, as well as a company-specific login factor (login & password or URL GUID).
Additional Types of Costs
No additional costs at this time.
ONC CERTIFIED HIT® is a registered trademark of HHS.
SLI CERTIFIED® is a registered trademark of Gaming Laboratories International, LLC dba SLI Compliance.