Caregivers and Medpassers
Spend more time caregiving, less time charting
Caregivers and medpassers will experience increased efficiency with ECP solutions.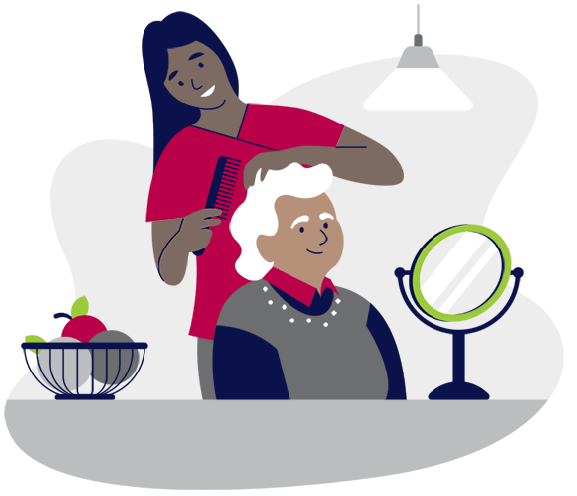 Find everything you need in one place
The simplicity of ECP is something that has set us apart from day one. Users at any skill level will catch on in no time. The user-friendly layout makes it easy to navigate through and gives a clear overview of what is scheduled for the day.
Focus on person-centered care
Complete your charting faster than ever. Personalized care plans reflect each residents specific activities of daily living, appointments, and upcoming events, all in one place. With just a few clicks you can quickly finish your tasks, spending less time in front of the computer and and more quality time with residents.
Eliminate your paper workflow
Conveniently view medications and tasks in a single area. Automated med pass and daily tasks give prompts to record necessary information, removing any guess work. Easily navigate through a resident's history without the hassle of searching through loads of paperwork
ECP's Mobile App was designed to make charting faster and easier, even without a solid internet connection. No need to worry about using your personal cell phone as the app is compatible on laptops and tablets that connect to the Google, Apple, and Microsoft app stores.
What Our Customers Say
ECP has a great design. Areas are labeled appropriately that make sense to the user.
They notify of upcoming updates and seem to really take user feedback into account when making enhancements.
Best in class 24/7 support
ECP's support staff is the best. Not only are they well-versed in our software, many have extensive experience in assisted living. We are ready to answer your pressing questions. You can also explore the helpful articles in our knowledge base and the videos in ECP University, to learn more at your own pace.