Whether your community has spotty Wi-Fi or no Wi-Fi at all, our app has you covered. Chart when Wi-Fi is not available and automatically sync when reconnected with the exclusive sync technology. Enjoy all the benefits of cloud-based software, even when the cloud is not available.
Spend less time charting, more time caregiving
Spend more time providing quality care and less time learning how to chart meds and tasks with the easy-to-use interface. No matter your skill level, the charting app is easy to use — right out of the box.
Keep staff on track and residents safe
Oversee your residents at a glance with details on over due items, new, flagged, or recent notes. Our system of checks, balances, and intelligent automation will improve employee's day-to-day workflow while also keeping your residents happy and healthy.
The ECP charting app works on most devices and operating systems including, Google, Apple, and Microsoft. Chart meds and tasks using laptops on med carts or tablets, just like you would on a desktop. Typically, there is no need to invest in new hardware or additional training.
All the essentials in one place
Color bar to left of resident photo indicates current DNR status
View of all overdue meds and cares in one place
Your favorite feature is still here. Never miss a "Happy Birthday"
Take vitals for multiple meds with ease
Quickly identify and inform care staff of key conditions or risks
Easily review med or care status; see required vitals or questions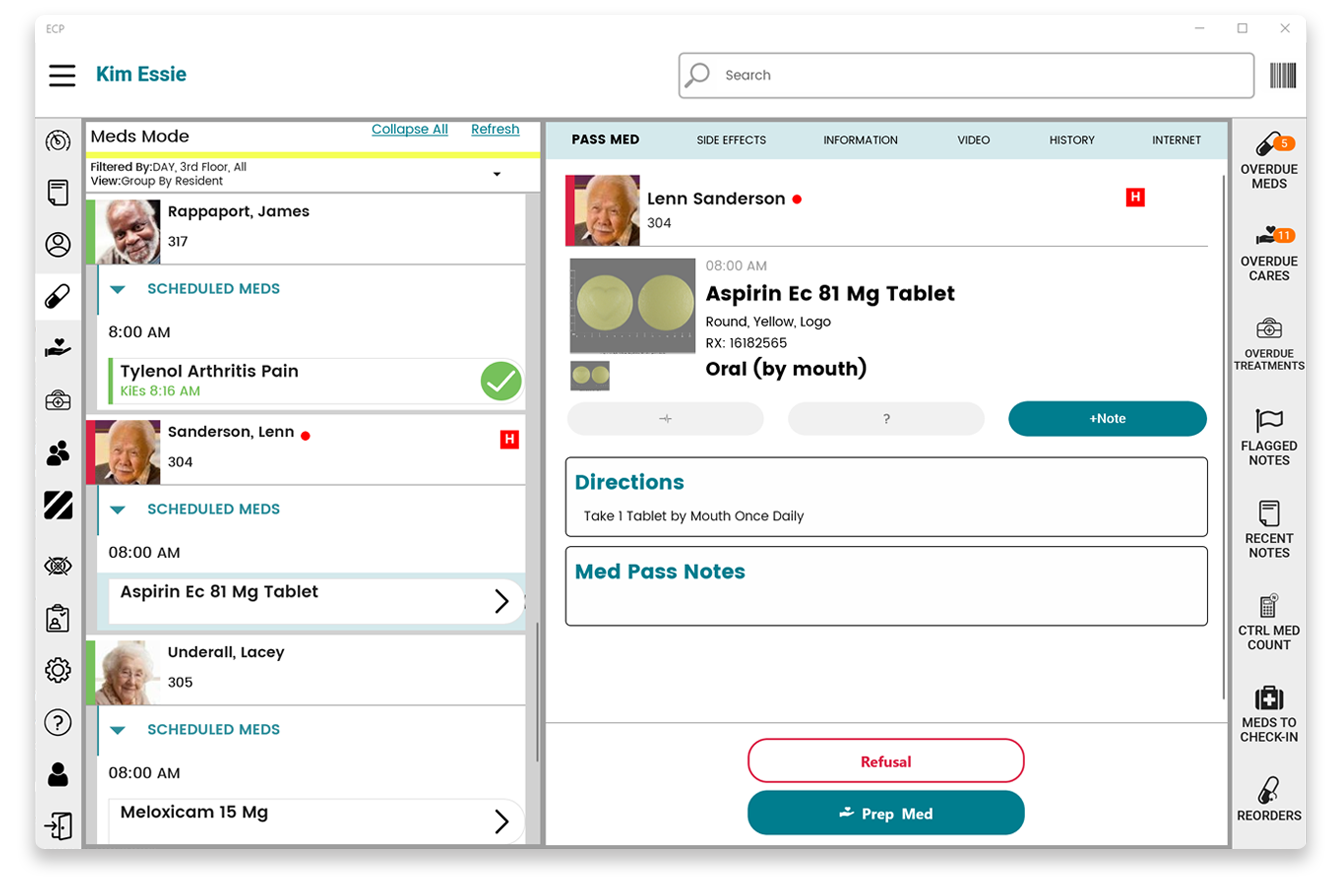 What our customers say about us