Minnesota Assisted Living Software
The eMAR and care planning software that helps you meet Minnesota assisted living rules and regulations
We know Minnesota regulations for Assisted Living
ECP was founded in 2004 and today works with over 6,500 assisted living communities, including Assisted Living (AL) and Adult Foster Care (AFC) facilities licensed by the Minnesota Department of Health (MDH), and all major long-term care pharmacies. With nearly two decades of experience, ECP can help Minnesota assisted living communities meet specific regulatory and compliance requirements.
State-required reports for Minnesota license types
Reports for Minnesota Adult Foster Care (AFC)
AFC - 45 Day Meeting Summary

AFC - Assessment

AFC - Emergency Report and Internal Review

AFC - Health Needs Change Notice

AFC - Home and Community-Based Services (HCBS) Rights Restriction

AFC - Incident Report and Internal Review

AFC - Individual Abuse Prevention Plan (IAPP)

AFC - Medication Administration Review Record

AFC - Person-Centered Planning and Service Delivery Requirements

AFC - Psychotropic Medication Use and Monitoring Record

AFC - Support Team Meeting Summary

AFC - Variance Request

F-4040 Change of Information Form

Statement of Home Care Services - Basic Home Care Provider

Statement of Home Care Services - Comprehensive Home Care Provider
Reports for Minnesota Assisted Living (AL)
F-4040 Change of Information Form

Statement of Home Care Services - Basic Home Care Provider

Statement of Home Care Services - Comprehensive Home Care Provider
These reports are available to customers utilizing the full product. Contact ECP Sales for more information.
Stay compliant with Minnesota regulations
ECP also has a customizable reports engine that makes it possible to export your own custom reports. Templates are custom-tailored to your state and license types, making it easy to comply with regulations, handle surveyor visits and audits, and produce your own quality improvement reports without breaking a sweat.
Forms in ECP print exactly as they need to be submitted, offering straightforward documentation. When it's time for the next report or assessment to be completed, alerts serve as reminders to ensure compliance.
Build care plans automatically from assessments
Detailed assessment, automated care plan
Document the assessment components required for each person by the Minnesota Department of Health (MDH). ECP's comprehensive assessment encompasses, but is not limited to, components such as physical health, cognitive health, behavior patterns, functionality with activities of daily living (ADLs), instrumental activities of daily living (IADLs), independent living skills, and medication management. Details flow automatically into the individual service plan (ISP, also known as care plan) following the assessment. Through this automation, each detailed assessment effortlessly generates care plans and daily task lists. This seamless process keeps records current, enabling everyone with the tools to provide proper care.
Gain valuable insight and track trends with the standard reports
ECP provides out of the box.
Med Refusal Report
Gather a list of medications that are being refused that includes any failed attempts and the reason why residents are not taking these medications.
PRN Administration
Review the frequency of PRN medication requests to evaluate current prescriptions. Follow-up information is also displayed to ensure they are completed in a timely manner.
Reviewing Psychotropic Meds
Use this report while conducting psychotropic med reviews to see the frequency, prescriber, diagnosis, and when residents started taking these medications.
Vaccination Report
View the details of when each dose of a vaccine was received to ensure residents are properly vaccinated.
Controlled Substances
Confirm controlled substance quantities are accurate with this report, in addition to reviewing start dates, prescribers, and diagnoses.
Discontinued Medications
Verify the appropriate medications are being discontinued and disposed of properly with this convenient report.
Vitals History
Receive a graph that displays the various vitals that have been taken to see how they have fluctuated over time.
Symptoms and Infections
Monitor resident symptoms and infections to help avoid the spread of infectious diseases, including COVID-19.
Incident Report and Investigation
File Incident Reports at the time of the event to gather the facts of what happened. Investigations will help take a further look at the citation to determine a root cause and prevent future incidents from reoccurring.
Care History (TAR)
Receive a complete overview of care adm inistration. This comprehensive report includes care schedules, care plan specifics, and detailed charting information.
Care History Provided
Search for specific cares or get a detailed summary of all the items that have been provided for each resident, which includes charting time, employee information, and additional care questions.
Level of Care Change Report
Review level of care changes to ensure each resident is receiving the appropriate amount of care.
Care Plan Analysis Summary
Evaluate time spent providing cares and receive care plan projections to determine the proper level of care for each resident.
Care Plan Deviation Summary
Justify level of care changes by comparing current levels of care with suggested levels based on care time deviations.
Care Refusals
See which cares are being refused to track any trends such as time of day, employee, care type, or resident.
Service Summary
Gather totals of each time a care was charted on with a summary of time spent providing these cares.
Calendar View - Tasks
Obtain a preview of care schedules and the charting details for each day, week, or month. Create and save custom filters to gather additional specifics.
Care Plan
Generated from the assessment, care plan reports give an extensive summary of the care each resident requires.
Next Due Date Report
Complete all reports and assessments in a timely manner by reviewing when the previous report was filed and when the next one is due.
Quality Improvement Report
Strive for excellence with our Quality Improvement Report that includes key performance indicators such as resident funding information, hospitalization information, and cases of influenza and norovirus.
Assessments
Use one from our state templates or customize your own to evaluate each resident's abilities and requirements.
State Specific Assessments
ECP provides standardized state required forms within specific templates tailored to different states and license types making surveyor visits and audits a painless process.
Strategic Minnesota Partnerships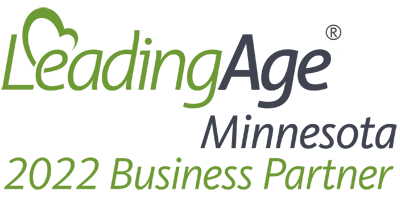 What Our Customers Say
"A cost effective and easy to use software. Our CNA staff loves how easy it is to do their documenting. The Recent Notes feature is awesome for good communication."
Getty Street Assisted Living
Best in class 24/7 support
ECP's support staff is the best. Not only are they well-versed in our software, many have extensive experience in assisted living. We are ready to answer your pressing questions. You can also explore the helpful articles in our knowledge base and the videos in ECP University, to learn more at your own pace.