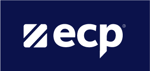 The leading assisted living and IDD eMAR
Save caregivers time and your community money
Stop losing important documentation by switching to an eMAR. Based on our research, lost documentation is the #1 pain point of assisted living professionals.
Connect directly to your pharmacy, syncing medication information in real-time.
Reduce medication errors with real-time alerts and prompts for vital signs and questions.
Chart meds, cares, and more on the fly, on any device with ECP Mobile App.
Don't wait until you get a poor score on your state survey to switch from paper to an eMAR. Get ahead of the game with ECP, the preferred eMAR/EHR. We can discuss and assist you with your workflow according to your needs. Maintain order and compliance with:
Med passing
Daily tasks
Controlled substance counts.
The easy-to-use interface lets staff focus on the quality of care instead of documenting and managing meds and cares on paper.
Eliminate reprints

Lower supply costs

Reduce time spent charting

Reduce med errors

Increase compliance